or scan the following QR code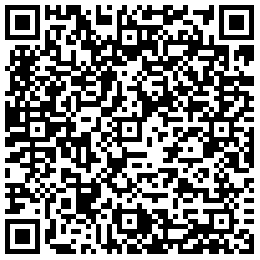 Fees include welcoming and farewell dinners, daily lunch, coffee and snacks, transportation expenses between meeting venues and during field excursions. Accommodation and dinners are not included.
Foreign participants are strongly encouraged to pay registration fee online in advance. Only cash can be accepted when pay at the registration desk of the meeting venue.
ERDG is one of the co-organizers, and is authorized by the workshop to collect the registration fees from international participants. Please proceed to ERDG website (
http://www.horseshoecrab.org/misc/workshop.html
) for the payment before . A processing fee will be charged for late registration and on-site payment as shown in the table below. No refunds will be made for any cancellation.
Note: After payment, you will be redirected to this webpage. Please send the receipt number and registered person's name to horseshoecrab2019@163.com after payment.